Topping Out Ceremony
On Wednesday 18th July, The Eastbourne celebrated a momentous dual milestone: the 'topping out' of its uppermost floor, along with the sale of the last remaining residence.
On an idyllic winter morning, the onsite ceremony was officiated by Mirvac CEO and Managing Director Susan Lloyd-Hurwitz and joint-venture partner, Freemasons Victoria, Grand Master, Keith Murray.
---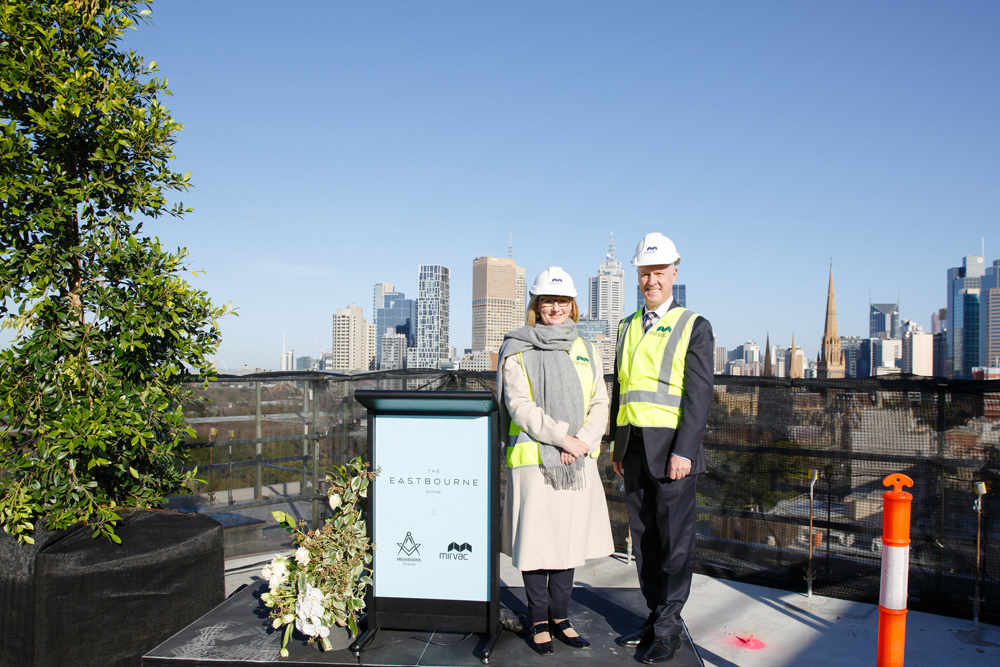 ---
The practice of 'topping out' a new building can be traced to the ancient Scandinavian tradition of placing a tree on the top of a new building to appease spirits that had been displaced. These days, a ceremony is often held to commemorate this milestone in the construction of a building and involves placing an evergreen tree upon the new structure to symbolise growth and to bring good luck.
The project's incredible success is testament to the architectural calibre of the building, designed in collaboration with Bates Smart and the enduring desirability of its tightly-held East Melbourne location.
The Eastbourne will offer residents an extraordinary lifestyle on the doorstep of the Fitzroy Gardens, one of Melbourne's most beautiful, heritage landscapes, with recreation and wellness facilities incorporated in the design rivalling those of any six-star hotel.
The design pedigree of The Eastbourne, stems from a long standing relationship between Mirvac and Bates Smart, who previously collaborated to design the renowned Melburnian development on St Kilda Road.
---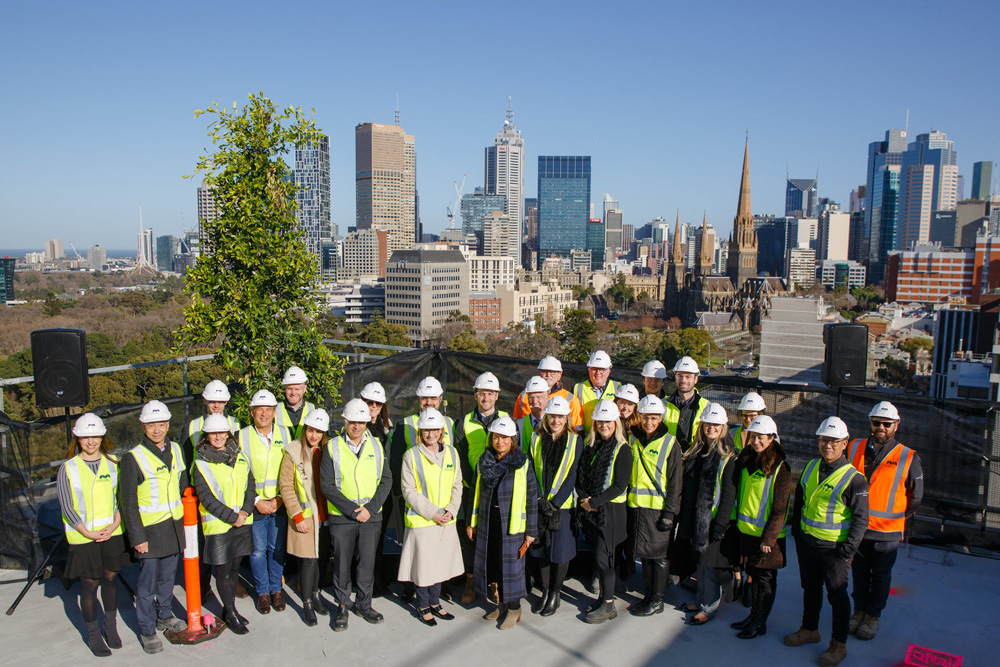 ---
The Eastbourne will boast spectacular views of the CBD and the Fitzroy Gardens and construction is expected to be completed mid- 2019.